Diese Veranstaltung hat bereits stattgefunden.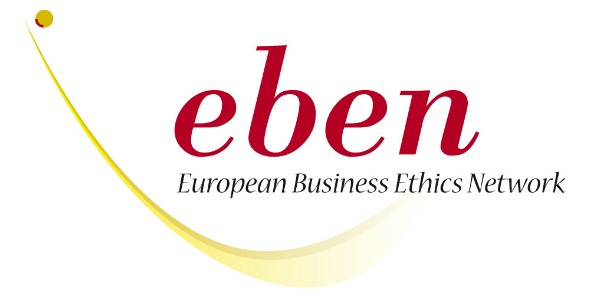 Workshop 3: Responsibility and inclusion revisited in the Organization of Sport
Date: May 12th, 2021
Conveners: Suvi Heikkinen, Marjo Siltaoja, Elina, Riivari & Jukka Rintamäki
Sport as a global industry follows operational logics similar to those of business organizations – in other words, measurable results and organizational performance dominate. However, there are several inimitable characteristics in the field of sport offering a unique research context for the study of responsibility, ethics and inclusion.
First, what makes the field of sport particularly interesting is its strong linkage to emotions as well as questions of justice. Emotions are not only an important part of discussion in ethics but in sport for those who perform it, but they also play a focal role for the engagement of publics and other organizations. For example, the pivotal importance of interpersonal relationships and the emergence of emotion-related abilities have been reported crucial for successful sport organizations' dynamics (Wagstaff et al., 2012). Yet, recent research has emphasized the importance of emotions for acting responsibly and being inclusive; however, more understanding on these issues is still needed.
The second issue is inclusivity in the organization of sport. Organizations differ in legitimizing social inclusion or diversity on the one hand, or maintaining the status quo of exclusion on the other. Exclusionary mechanisms are becoming more implicit and complex, and therefore, more difficult to analyze, deconstruct and transform. While we can argue that often power structures are reinforced and perpetuated in many sports due to hyper-masculine nature, it is simultaneously a context in which individuals can and do challenge power relations and exclusive ideologies (Anderson, 2009). Sport for investigating inclusion is a unique area that enables the routine and systematic reinforcement of the ideology of male superiority and resistance of male-dominance (Knoppers & Anthonissen, 2008). Therefore, sport organizations offer a fruitful window to observe gender/intersectional discourses, ideologies, symbols and structures, which could help us to understand inclusion/exclusion in sport and beyond.
The third aspect relates to the governance of sport, particularly on a global level, but also more locally/regionally. Sport is a huge global industry, but its governance has attracted considerable concern both in the public eye (Jennings, 2016) and from academics (Giulianotti, 2015), spurred on by cases of corruption in organizations such as FIFA (Boudreaux et al., 2016; Hirsch & Milner, 2016) and the IOC (Masters, 2015). Such international sport governance organizations determine, among other things, where huge events such as the Olympics or football World Cups are organized, so the responsibilities of such organizations are extraordinarily demanding. In spite of this they have faced scrutiny about lack of transparency, corruption, diversity, and such problems have been connected to broader social issues such as human trafficking, labor exploitation, organized crime, and inequality (Jennings, 2016). Are there ways for sport governance and how it is organized to address such issues? Are there lessons to be learned from other contexts such as industrial governance? Are there implications for how sport is organized in general?
Thus, sport not only offers an interesting and informative context to enhance understanding of how individuals and groups operate, but it also offers interesting conditions for scholars to study responsible management and inclusive organizing in an environment, which is characterized as having strong field-specific norms and rules intertwined with masculine culture. In addition, this environment is fulfilled with operational environmental contingencies, blurring organizational boundaries and mixing organizational roles.
Our call then targets (but is not limited to) research questions such as:
How do sport organizations address collective responsibility?
How is responsibility downplayed in sport organizations?
How do people deal with tensions of (ir)responsible organizing in sport organizations?
How do moral indignations or moral panics associated with sport influence the well-being of those working in sport organizations?
How do emotions facilitate or hinder responsibility or inclusion in sport organizations?
What kinds of un/ethical issues emerge in sport organizations, and how?
What kinds of hierarchies (e.g. gender, power) cause ethical issues in the sport organizations, and how?
What role do proximate relationships play in the moral development and development of responsibility in sport organizations?
What kinds of social issues arise in the governance of sport?
How can the governance of sport promote social inclusion, fairness, and equality, and prevent inequality, corruption, exploitation etc. in the broader society?
Please send your proposals by e-mail to Marjo Siltaoja at marjo.siltaoja@jyu.fi by March 1